Lolo ADA Pool Lift [Part#27550]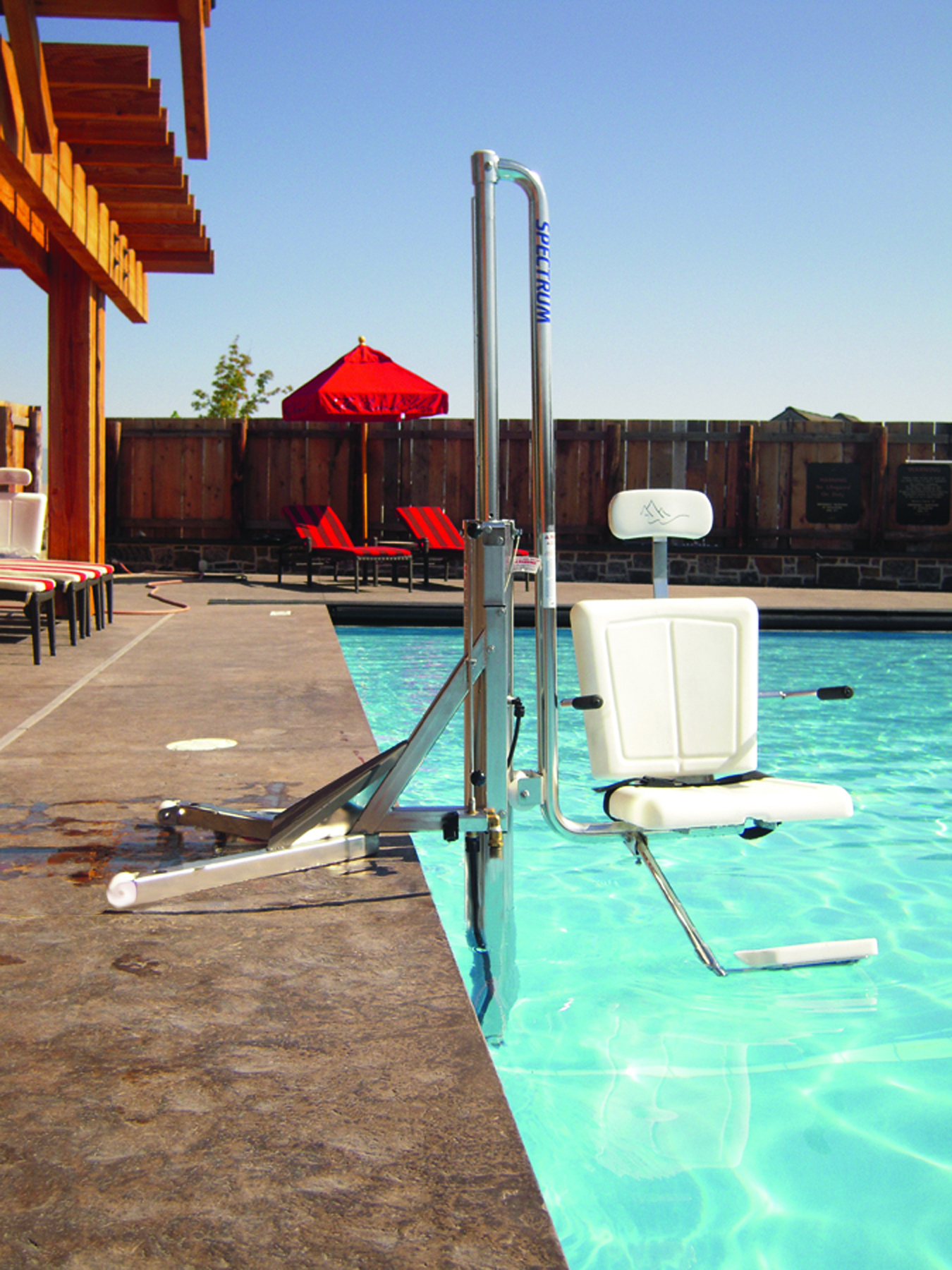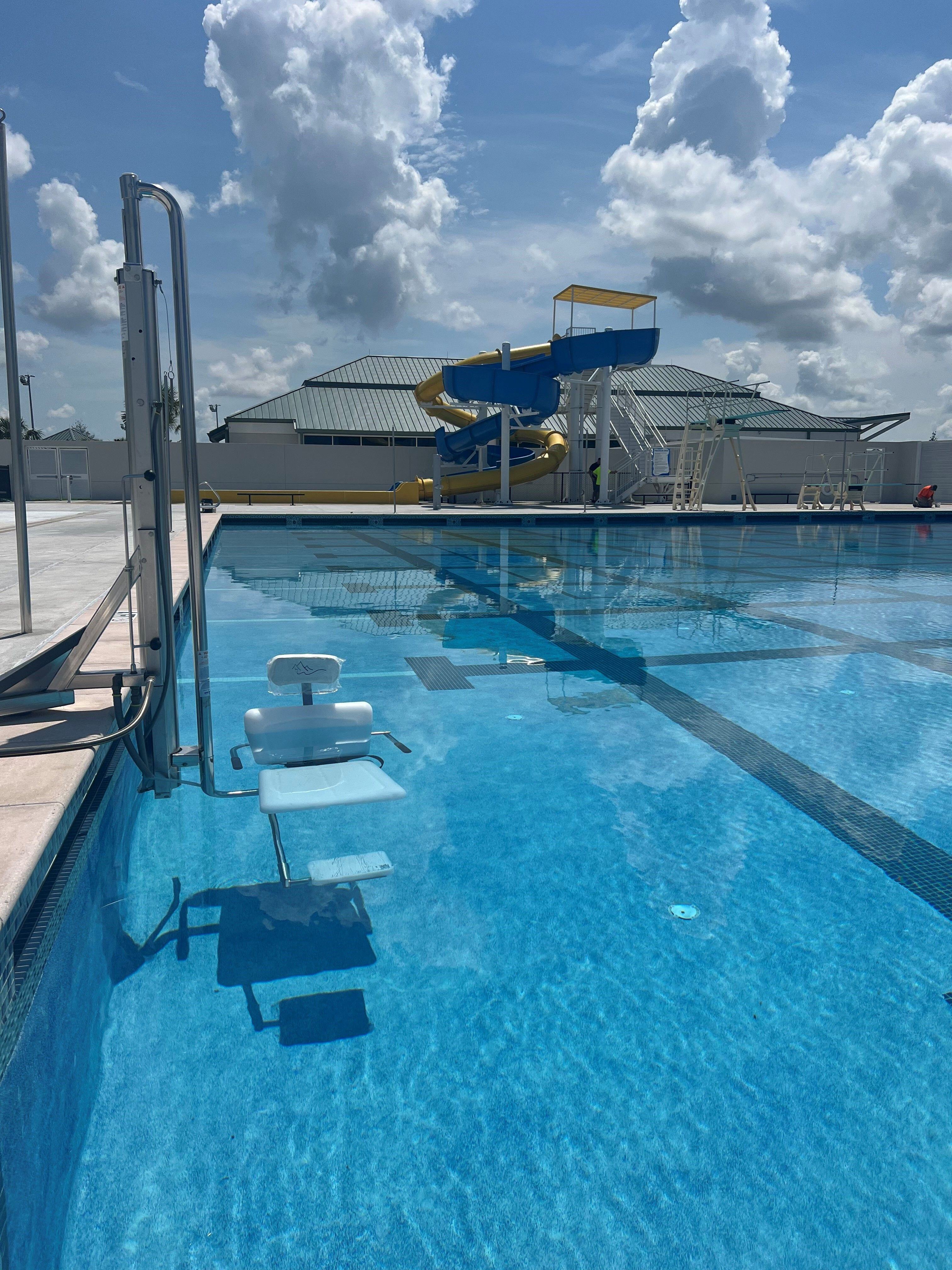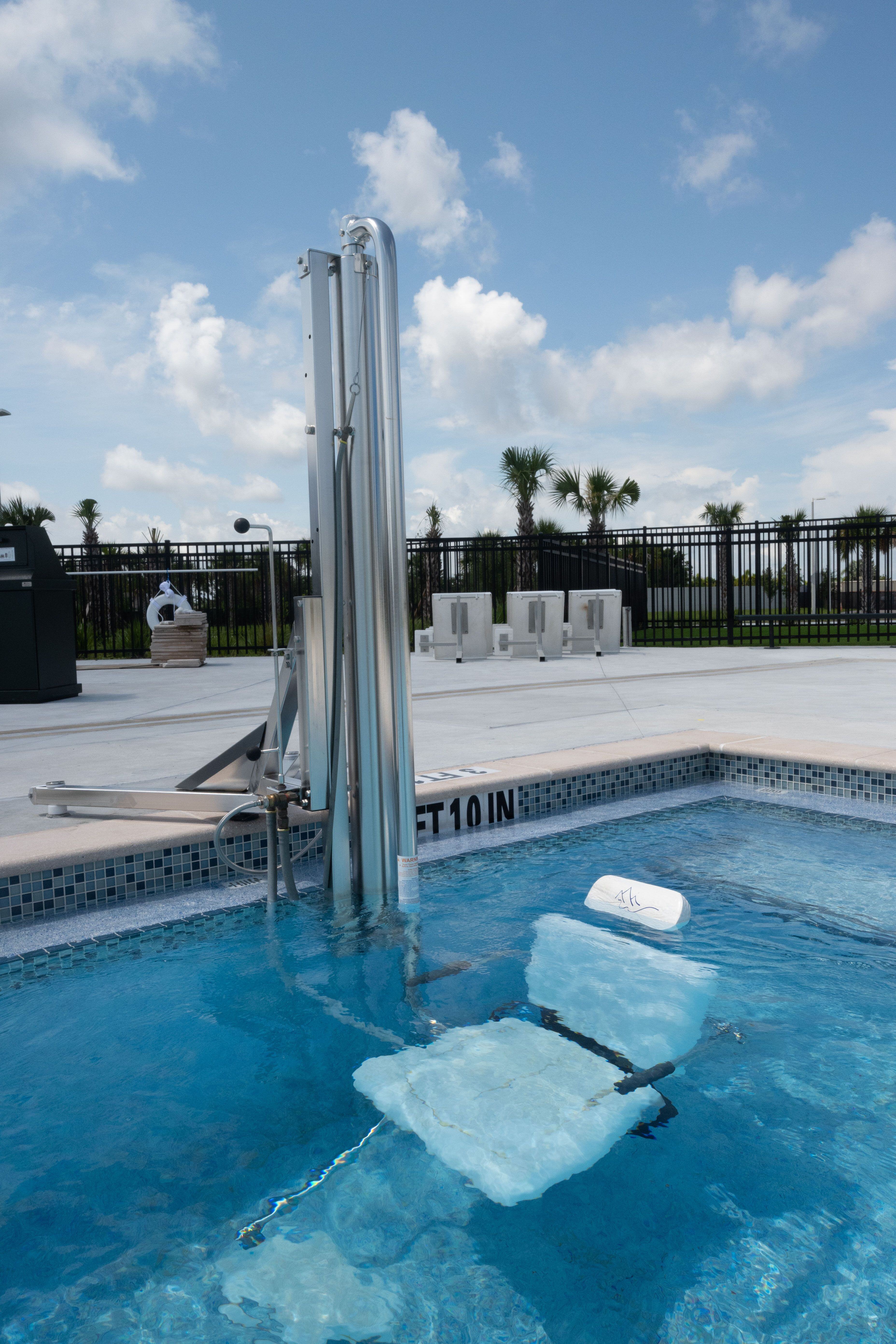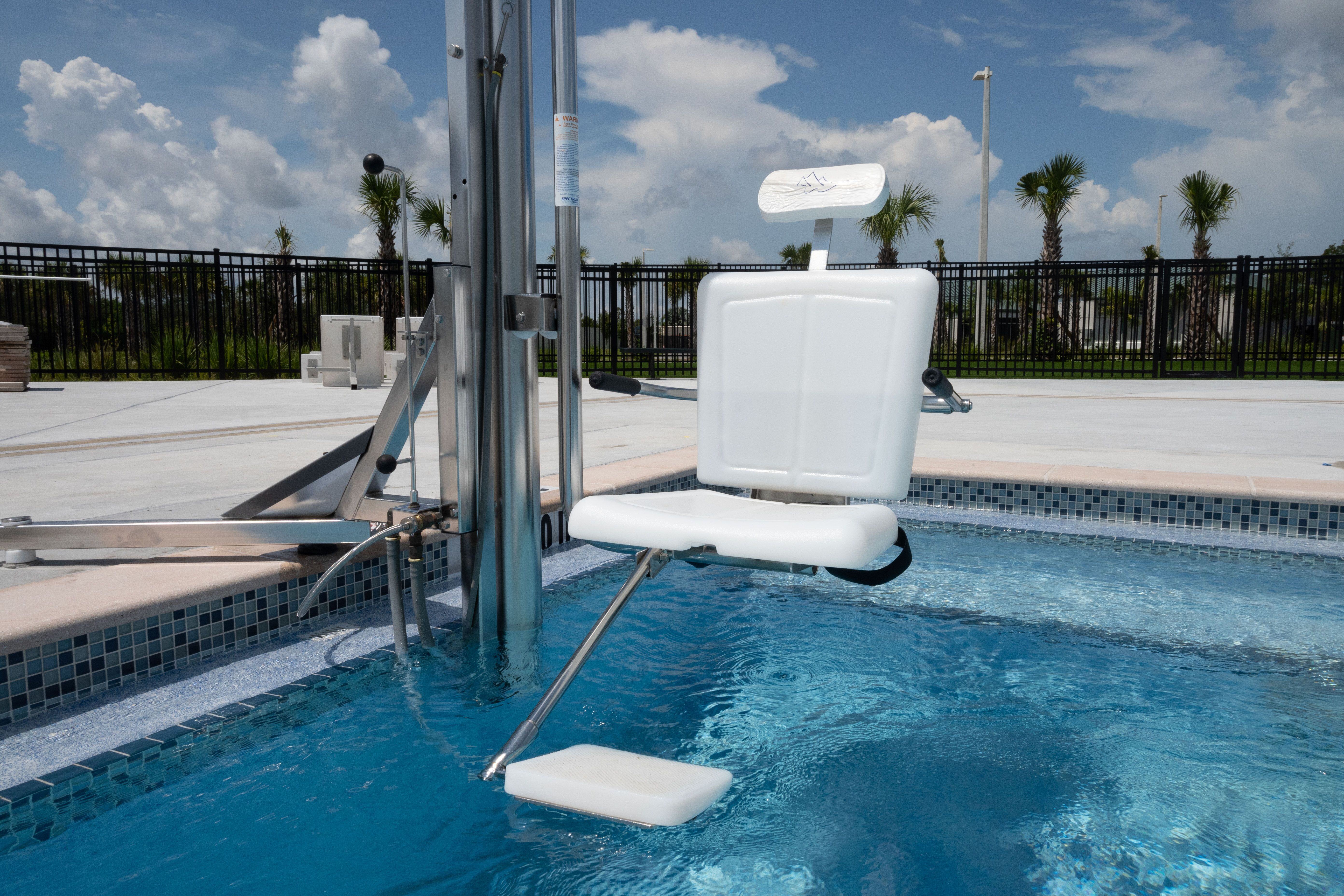 Lolo ADA Pool Lift [Part#27550]
The Lolo Water Powered Pool Lift is designed to accommodate in-ground pools without customization. The Lolo ADA pool lifts accommodate in-ground pools having a minimum deck to pool bottom dimension of 42″ (typically 36″ water depth). Standard units will accommodate various anchor locations from the pool wall.
Features
• ADA/ABA Compliant and Title 24: California Code of Regulations
• 400 pound lifting capacity
• Passivated stainless steel – no dissimilar metals
• Dual point anchor
• Large diameter cylinder and piston designed specifically to provide greater and quicker lifting capacity
• Adjustable padded headrest for full support
• Large spacious seat designed for ease of transfer
• Durable low density polyethylene footrest with non-slip surface for safety and comfort
• Base stand accommodates a wide range of gutter configurations
• Heavy duty base stand design that provides high loading capacity with minimal deflection
• Seat has excellent lumbar support and material will not disintegrate or crack over time
• Swing out footrest allows for ease of transfer
• Pinchless flip up outer arm
Accessories
Cylinder Top Collar, Part#27315
Flip-Up Footrest, Part#13900
SL300 Valve Handle with Knob, Part#202090-00
SL300 Valve Linkage Rod, Part#208048-00
Donut Shim Kit, Part#209225-00
2 1/4" Acme Bolt, Part#200135-00
4" Acme Bolt, Part#26235
Support for Lolo ADA Pool Lift
Buy Parts for Lolo ADA Pool Lift
Experience Dependable and Consistent Communication
We're here to support you throughout the process, and will provide you with as much information as possible so that you can meet the timelines for your project.