6-inch Compression Anchor 1.50Anchor-Composite Compression Anchor [Part#42696]
6-inch Compression Anchor 1.50Anchor-Composite Compression Anchor [Part#42696]
Engineered to address corrosion issues in pool environments and provide easier hand rail and ladder installation.
Features:
Reduces Maintenance Costs & Cleaning Time

Eliminates debris, corrosion, and heavy water deposits typically found lodged between the wedge anchor inside wall and assembly.

Ideal for underwater installation of hand rails and ramp rails where rust bleeds can reduce water quality.

Offers Ease of Installation

Ideal for removing and installing ladders or rails during pool deck maintenance, repairs and renovation.

Eliminates alignment issues and the need for frequent bolt tightening common with wedge anchor assembly.

Sturdy and Aesthetic

Built-in anchor compression ring applies even pressure on tubing decreasing potential damage to rail or ladder.

Looks better. The escutcheonless, flush-mount design gives the rail and deck a finished look.


Accommodates recommended ADA handrail and ladder tubing diameters.

Protected by U.S. Patent 7437857

Available in white and custom colors
Patents
U.S. Patent 7437857
Support for 6-inch Compression Anchor 1.50Anchor-Composite Compression Anchor
Buy Parts for 6-inch Compression Anchor 1.50Anchor-Composite Compression Anchor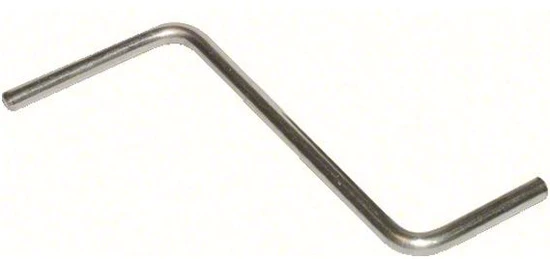 Anchor Key-Stainless Steel Slip
Anchor Key- Slip-In Anchor - Part # 23636-00 Replacement anchor key. $40.00 SPEC - ANCHOR KEY -...
Experience Dependable and Consistent Communication
We're here to support you throughout the process, and will provide you with as much information as possible so that you can meet the timelines for your project.