Welcome to Spectrum Aquatics
Spectrum Aquatics has been meeting and beating aquatics industry standards since 1972. We manufacture a broad array of quality aquatic products used in the construction and operation of commercial swimming pools and spas. We believe in building long-term relationships and strive to exceed the expectations of those who specify and use our products. We manufacture the finest products in the industry – possessing outstanding quality and workmanship – and our technical information support is unequaled. Our flagship products include starting platforms, the backstroke start device, pool lifts and accessibility equipment, ladders, standard and custom rails, steps, diving platforms, lifeguard chairs, pool covers, and a broad array of aquatic accessories and parts.
About Our Parent Company

PlayCore is a purpose driven Company committed to building stronger communities around the world by advancing play and recreation. The company infuses scholarly learning, through its Center for Outreach, Research, and Education, into its comprehensive family of brands. PlayCore combines best-in-class educational programming with the most comprehensive portfolio of play and recreation products and services to create tailored solutions that match the unique needs of each community served. Contact www.playcore.com for more information.
PlayCore's Center for Outreach, Research, & Education (CORE) is committed to researching and advocating for the impact of play and recreation on a community's vitality and why it's valuable to invest in community health and wellness. In collaboration with leaders and scholars, CORE gathers and shares knowledge, through a variety of evidence-based resources and services, to positively advance diverse community needs.
We're pleased to share the following resources from CORE.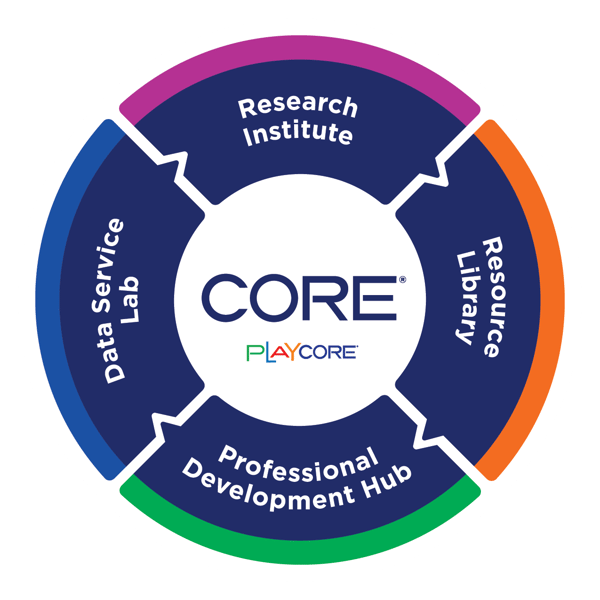 Experience Dependable and Consistent Communication
We're here to support you throughout the process, and will provide you with as much information as possible so that you can meet the timelines for your project.