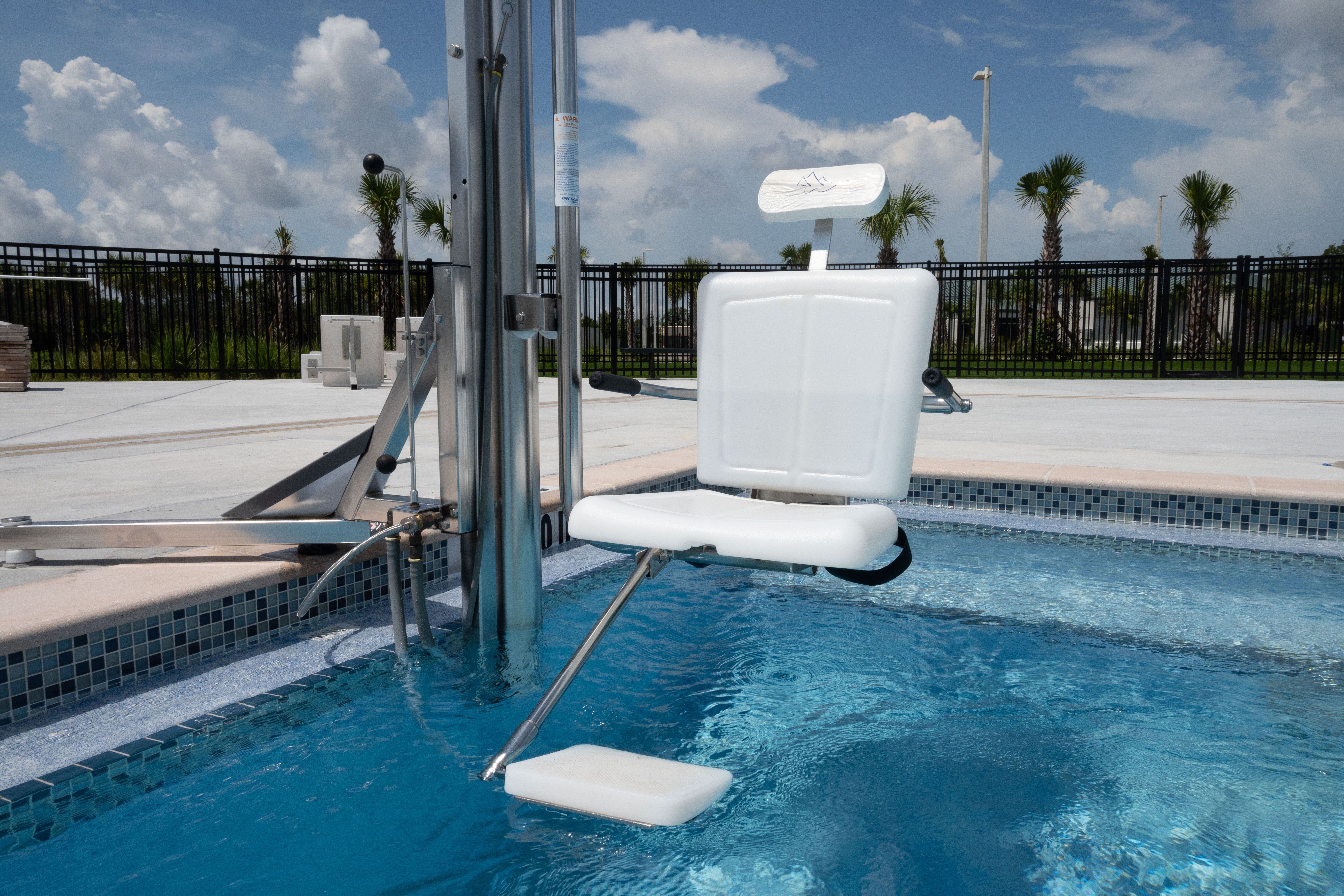 Big Corkscrew Island Regional Park
Phase 1 construction of the highly anticipated Big Corkscrew Island Regional Park is complete, featuring a state-of-the-art 8,686-square-foot aquatics center.
The large competition pool is part of the massive new aquatics center, and with a focus on inclusivity, the pool is made accessible for all with two Spectrum Aquatic Lolo Water Powered Pool Lifts.
While the Lolo Water Powered Pool Lift comes with a larger price tag, there are several benefits that make it stand apart from our traditional battery-powered lifts and well worth the investment.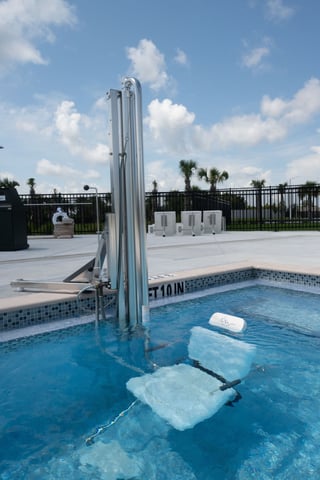 The Water Power Difference
No electrical components

No batteries to keep charged or replace

400lb lifting capacity

ADA/ABA Compliant and meets Title 24: California Code of Regulations

Very few parts will ever need replacing
"Lolo is always ready to use, making this pool lift extremely functional. We have water-powered lifts that were installed 20+ years ago and still operating without issue."
Steven Nelson | Spectrum Aquatics Technical Advisor
Take a look at the Lolo Water Powered Pool Lift Brochure or visit the Lolo product page below.