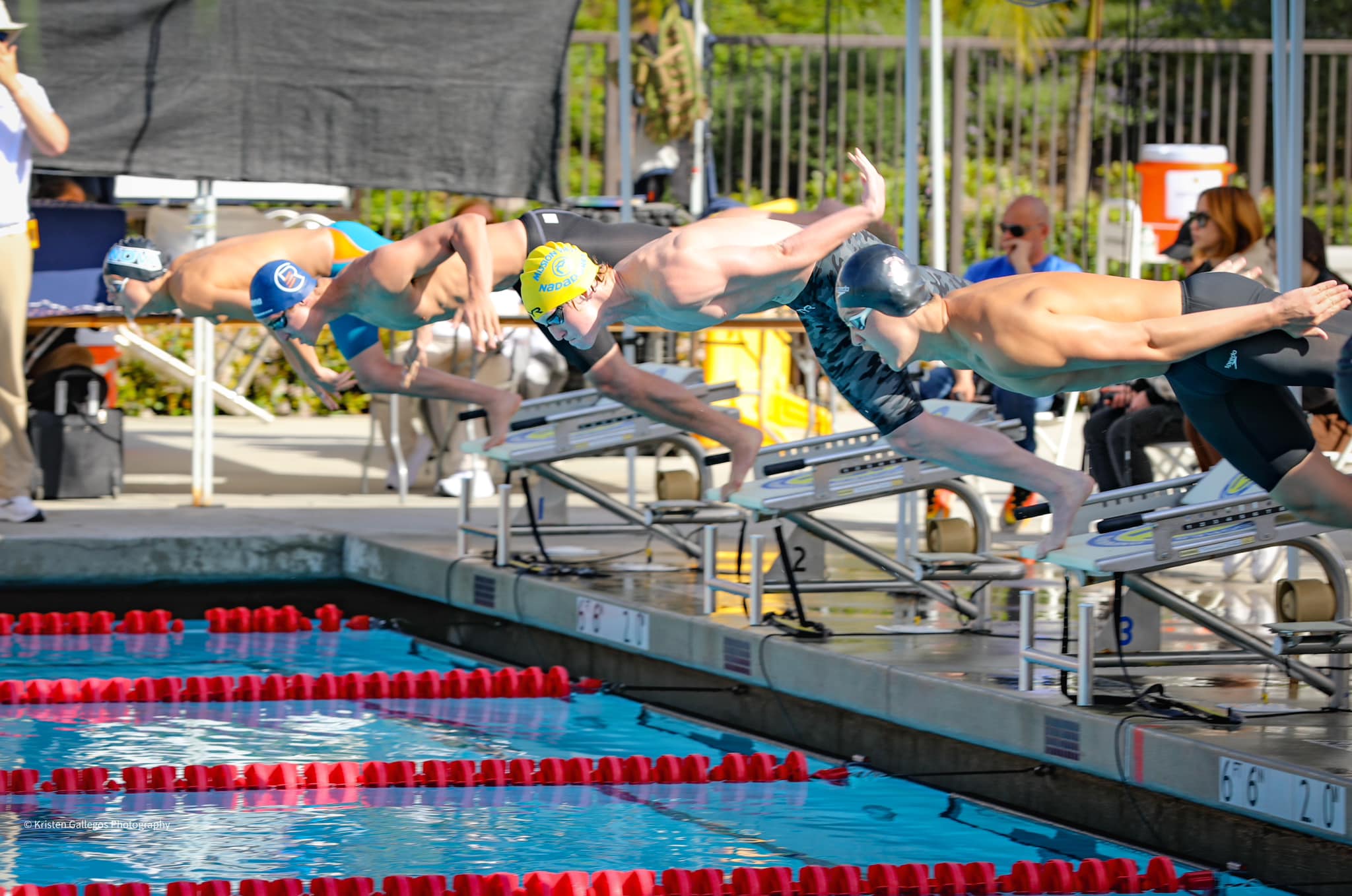 Marguerite Aquatics Complex, equipped with the Xcellerator Starting Platform, stands out as an elite training and competition facility in Southern California.
If the recognizable dive towers of the Marguerite Aquatics Complex aren't impressive enough, have a look at the outdoor 50m international-depth competition pool.
The competition pool was built for speed with 8 nine-foot lanes where swimmers can train for success or compete for the gold. Utilizing the Xcellerator Starting Platforms allows for a wobble-free and fast start in this extraordinary pool.
This complex is home to the Mission Viejo Nadadores, one of the nation's largest and only swim clubs to have had its athletes represented in every Olympics since 1976.
Helping to distinguish the complex as elite, the Single Post Xcelerator Starting Platform is featured here along with our Guard Rails used in the dive tower, 3 Bend Stair Rails, and Traveler BP500 Pool Lifts.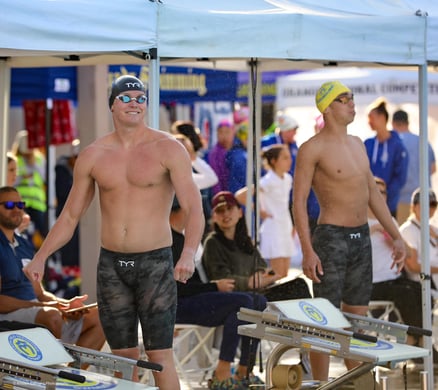 The Marguerite Aquatics Complex has been the home of the TYR Pro Swim Series for the last 3 years. The 2023 TYR Pro Swim Series recently took place on May 17-20th.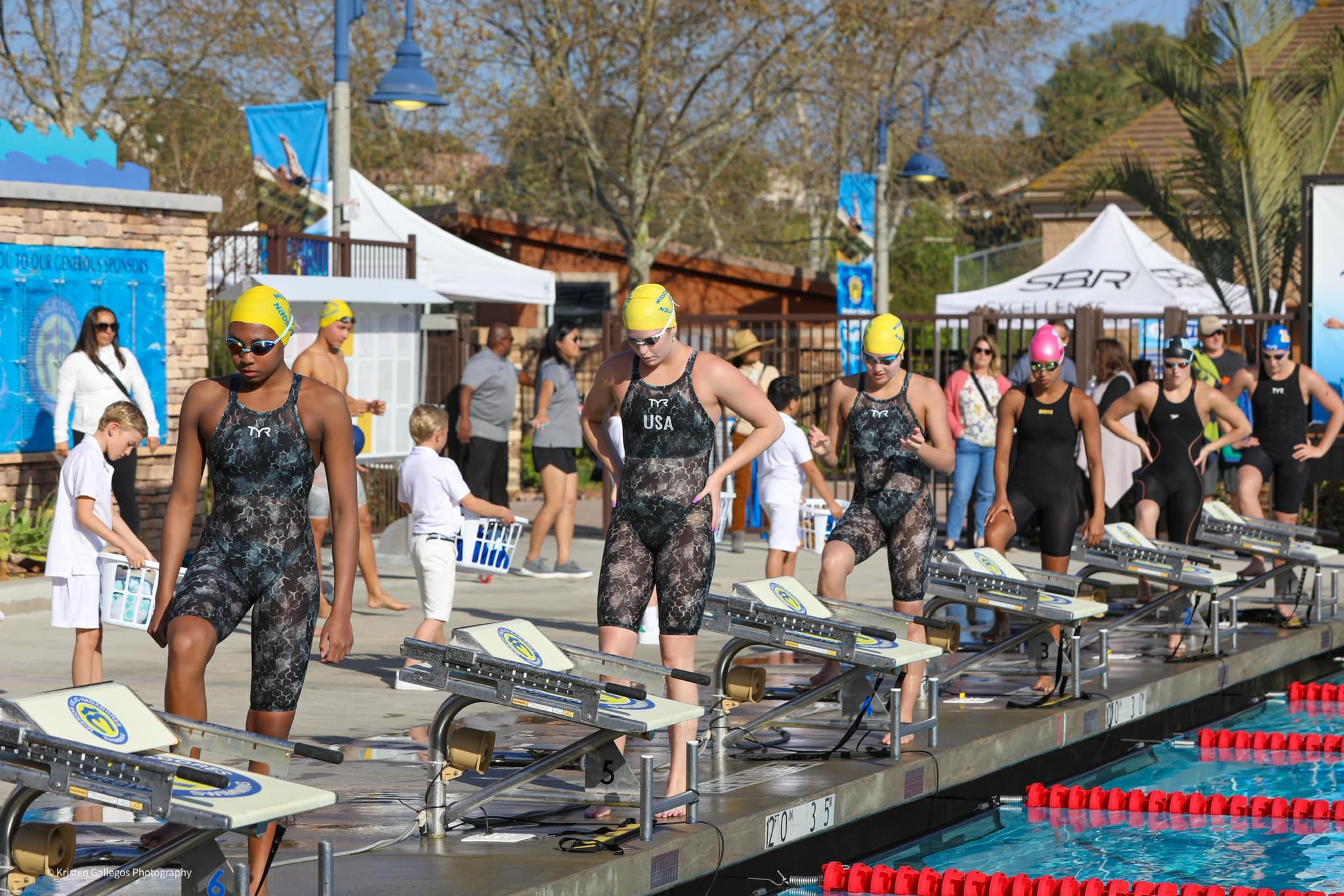 The Single Post Xcellerator Starting Platform
Applying the latest in approved technology, the Xcellerator® Starting Platform contains an adjustable track start wedge and handgrips, allowing the knee to start at a 90° angle. The superior grit finish reduces slipping, while the H-style backstroke bar gives backstroke swimmers numerous gripping options.
View our complete Project Portfolio!
Photos courtesy of Mission Viejo Nadadores Swimming