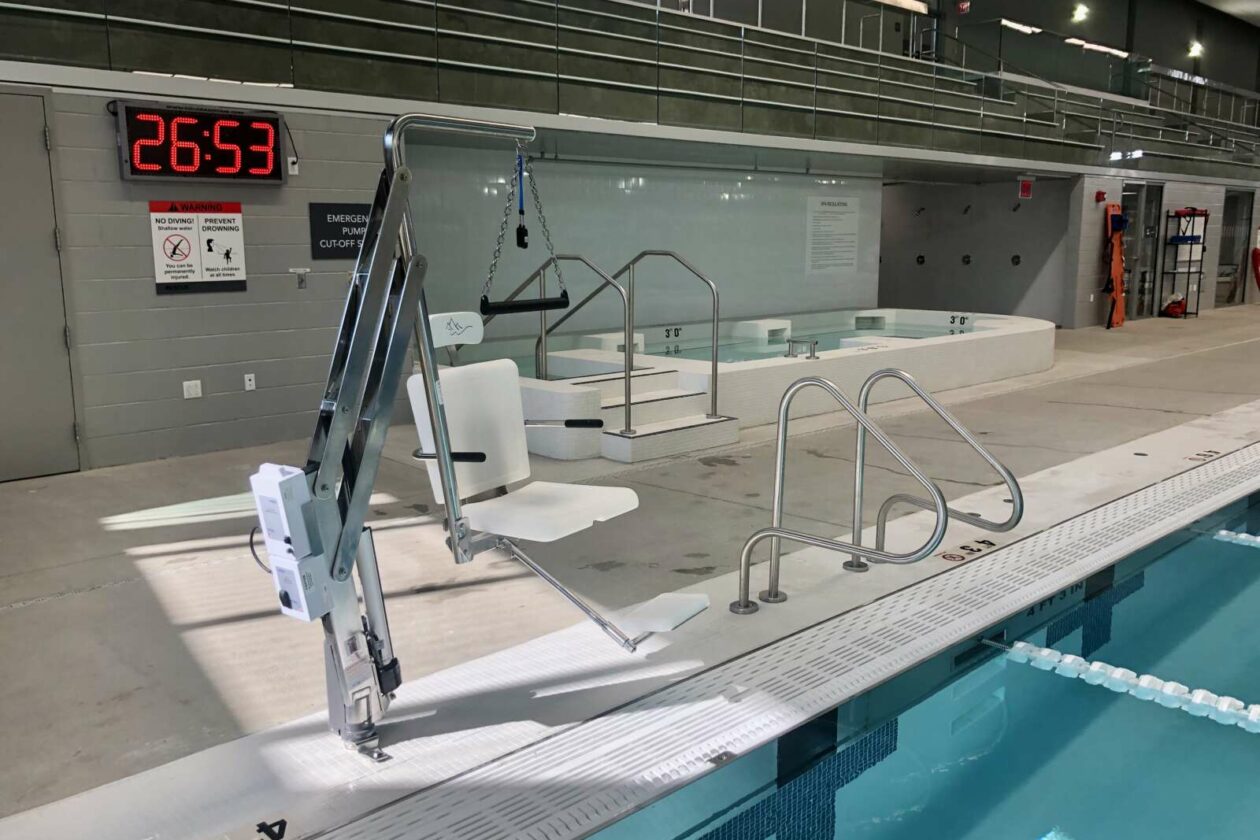 The Long Bridge Aquatic and Fitness Center
The Long Bridge Aquatic and Fitness Center is a new facility designed for military and community use.
Featuring two Spectrum Aquatics lifts, the ADA-compliant Traveler® BP500 Aquatic Lift at the competitive pool and the vertical travel platform, the Glacier Water Powered Platform Lift WP600 in the family pool, this new aquatic facility provides access for all ability levels. Competitive swimmers, water polo players, and artistic synchronized swimmers can use the 50-meter pool with diving towers. Recreational swimmers can use a family pool with a splash pad, a water slide, a volleyball area, and spa. Additionally, the family pool is 84 degrees for those doing therapeutic water activities.
This facility also features Spectrum's Discovery Lifeguard Chairs, Volleyball Net with Stanchion Posts, Lane Lines, Sheridan Lane Line Storage Reel, Wall Rails, Stair Rails, and Cisco Grabs Rails.
"The Long Bridge Aquatics & Fitness Center will be critically important in not only providing support for the recovery and rehabilitation of service members but also promoting general health and wellbeing for everyone in our community."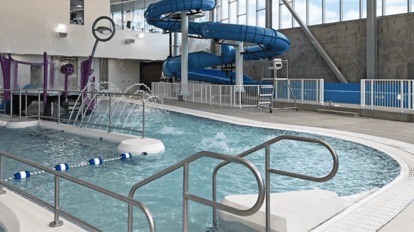 Spectrum Aquatics offers expertise in every case. From design to the final installation, the Spectrum team works closely with designers, contractors, and distributors to ensure a seamless installation.
There is no "one-size-fits-all" solution to meet the unique requirements each facility presents. We've designed and manufactured high-quality custom rails, ADA lifts, and commercial-grade pool equipment since 1972.