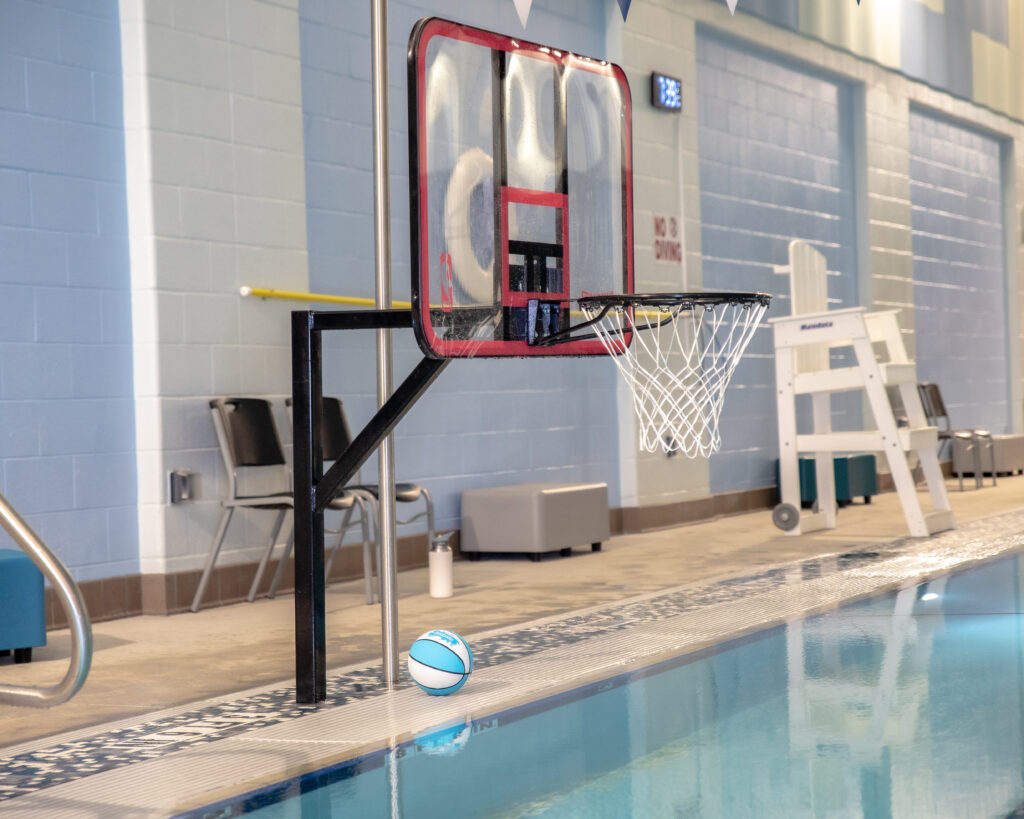 We are pleased to announce the addition of Poolside Basketball Hoops to our extensive line of Aquatic Adventure Zone™ products. This line includes the pool climbing walls, AquaZip'N®, poolside slides, and more.
"We are excited about adding the Poolside Basketball Hoops to our line of fun," said Nabil Khaled, VP of Marketing and Sales. "Poolside basketball can provide hours of recreation for team or solo play, creating an engaging and fun way to encourage visitors to spend more time at your pool."
The basketball hoop lineup offers three models to fit different levels of recreation. The "Jamma!" and "Slamma!" basketball hoops are available with up to 10' rim height and offer various setback levels, and the "Jamma Jr!" offers a 42" rim height. All three hoop frames are constructed of 304L Stainless Steel to minimize corrosion and provide a poolside feature that will last for years to come.
All of Spectrum's basketball hoops can be customized to mount directly to the pool deck if necessary. Clear backboards are standard, but there are customized heavy-duty bison backboards are also available. The poolside basketball hoops can also be mounted to concrete pylons, walls, or anything a facility needs to maximize space and play.
Aquatic Adventure Zone™ play equipment adds the "wow factor," and introduces adventure recreation to commercial pools, attracting visitors of all ages and athletic abilities. These low- maintenance attractions expand poolside programming.