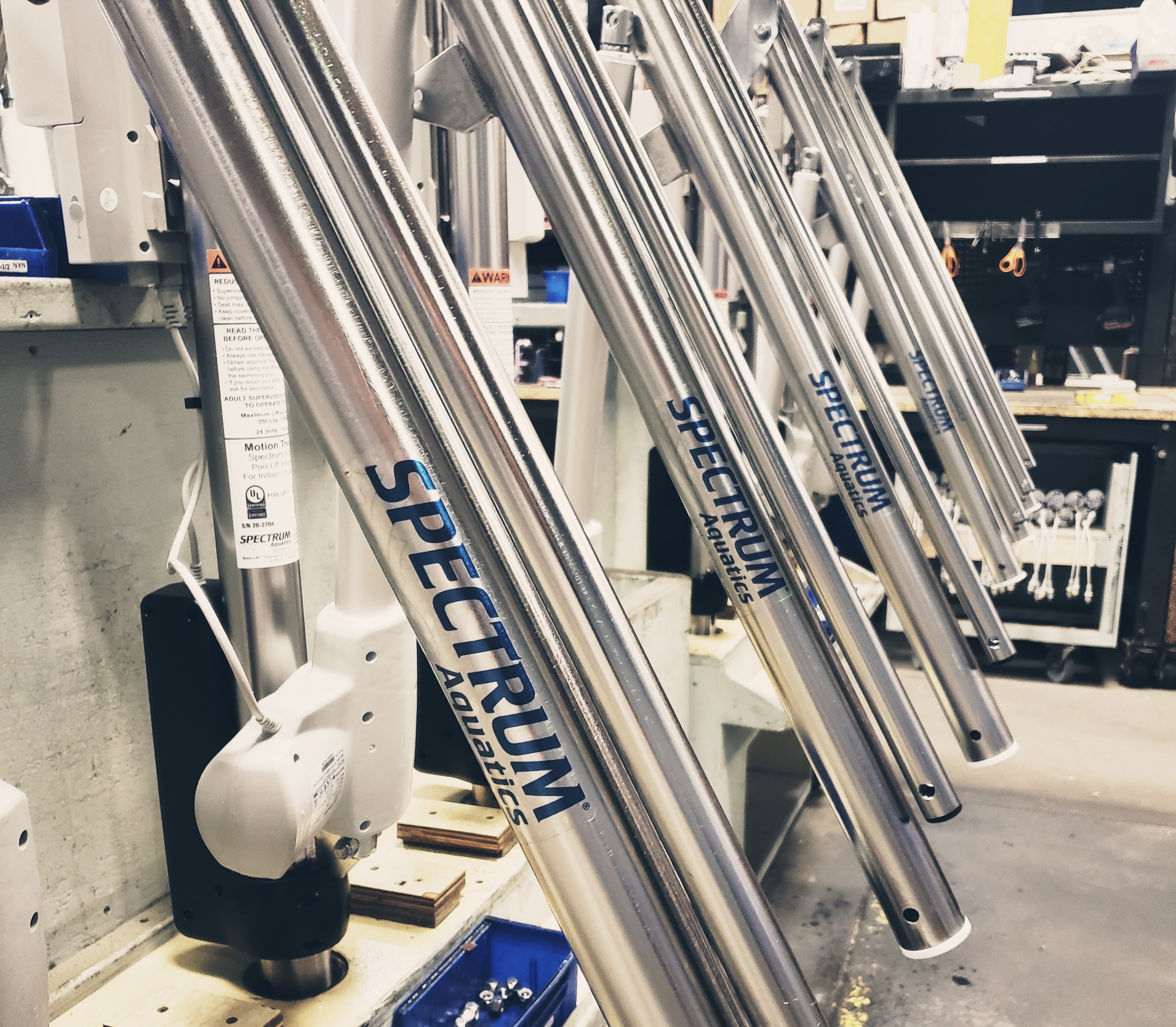 If you've been following Spectrum Aquatics for any length of time, you've undoubtedly heard us rave about our unique 3-step Process consisting of Electropolishing, Passivation, and our Spectra Shield™ coating.
Why do we hold this 3-step Process in such high regard? Simply put, it guarantees our customers the utmost longevity for their stainless steel products in even the harshest aquatic environments.
Electropolishing removes impurities and other embedded contaminants that form during mechanical polishing. The result is a smooth, mirror-like finish where residue and even single-cell bacteria, will have no place to lodge. Combining electropolishing with passivation achieves a smooth chromium-rich surface with improved cleanability and superior corrosion resistance.
Passivation is a non-electrical metal finishing process to help prevent metal surfaces from corrosion and pitting. The chemical treatment for stainless steel and other alloys makes the metal more resistant to rust.
Electropolishing and passivation alone are great, and much of the stainless-steel aquatic equipment on the market today uses electropolishing and passivation to protect their equipment, but it's also where they stop.
Spectrum Aquatics continues to protect by applying the 3rd and most important step, Spectra Shield.
Spectra Shield is a proprietary, high-quality blend of chemicals formulated to protect all grades of stainless steel from moisture and the harsh atmospheric chemicals commonly found in and around the aquatic environment. Spectra Shield works by embedding itself into the microstructure of the stainless steel surface grain, keeping water and chemicals out of the surface structure.
Once the treatment is applied, it cannot be removed with water or other cleaning solutions. Spectra Shield does not change the surface appearance or the feel of the stainless steel, and most importantly, it provides a very safe yet corrosion-resistant finish.
Spectrum Aquatics uses only American-made stainless steel from select mills across the United States. We pride ourselves on our extremely efficient and precise manufacturing process, tight quality control, and attention to detail. Every weld is hand polished to remove surface contaminants that could corrode the product in the field, and every piece of stainless steel goes through our 3-step Process. Manufacturing of all Spectrum Aquatics stainless steel happens in Missoula, MT. We are the only aquatics manufacturer utilizing this process as part of our standard manufacturing process.
Discover the superiority of Spectrum Aquatics when it comes to high-quality stainless steel aquatic products. Explore our selection of best-selling items, including ADA Pool Lifts, Starting Platforms, Rails and Ladders, and Kersplash Climbing Walls. See for yourself why Spectrum Aquatics stands above the rest in providing exceptional stainless steel solutions for all your aquatic needs.