Looking for a way to make your pool stand out from the others? Want something to show school pride or cohesive branding?
Spectrum pool rails are your answer to providing a specialized look that fits your budget.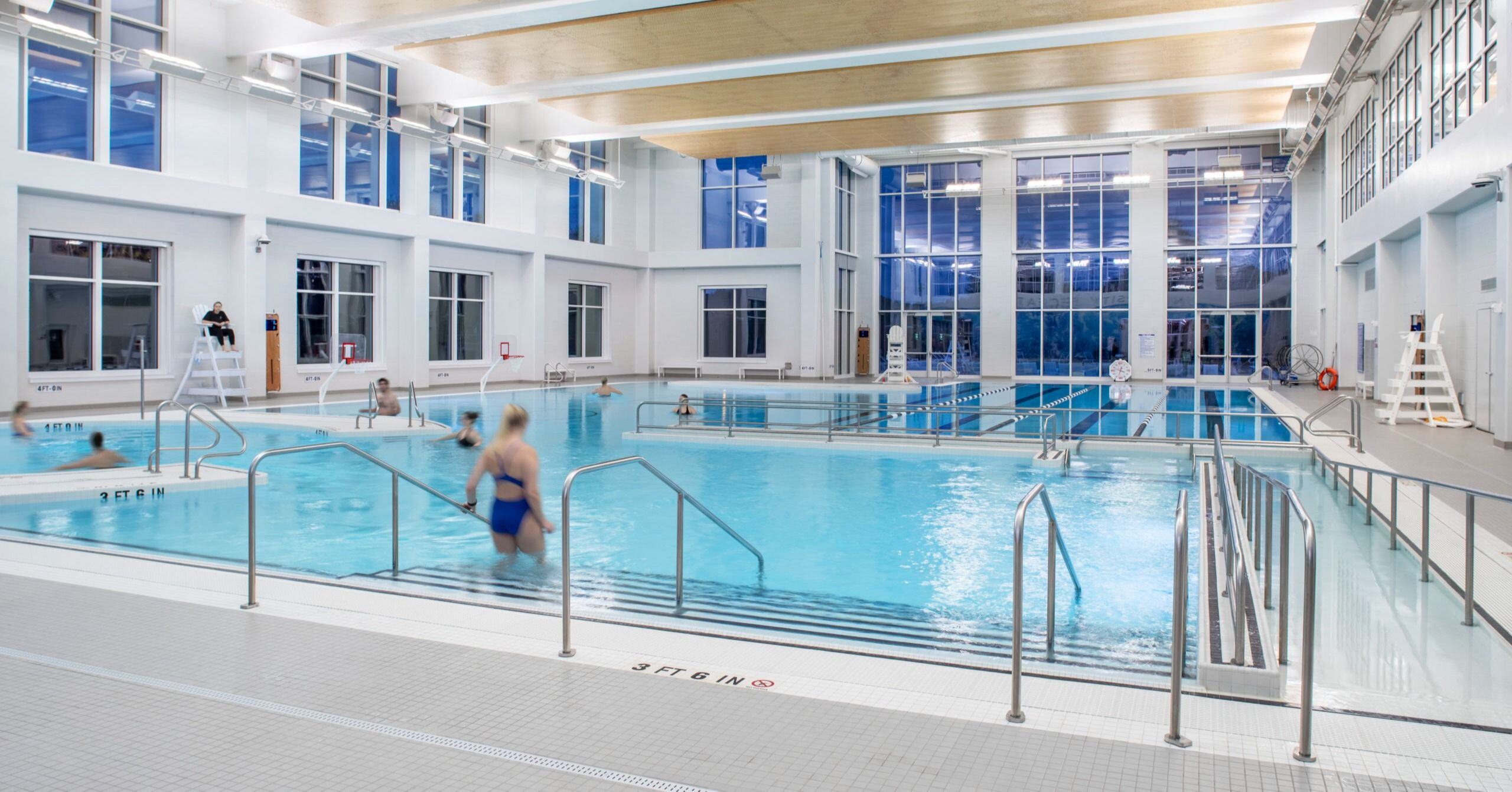 Spectrum Aquatics' standard pool rails are 100% American Stainless Steel and available in various lengths, shapes, wall thicknesses, and diameters. All pool rails and ladders are passivated in an environmentally friendly citric acid solution that provides a uniform and highly corrosion-resistant finish further protected by Spectra Shield®.
Download our Custom Pool Rails Brochure here
In addition to our standard features, there are several custom pool rail options available.
Options include:
• 304L - Stainless Steel
• 316L - Marine Grade Stainless Steel
• Powder Coat – Available in all RAL Colors & a variety of finishes
• Variety of outside diameters and wall thicknesses
• Square/rectangular tubing options available
One of our top-selling rail products is the Cisco Grab Rail. The "pretzel" inspired design of this distinctive grab rail is elegant on its own. Still, it can be customized in the various ways mentioned above to create something personal and special.
Learn more about our Cisco Grab Rails by checking out the Westfield Washington installation below. This aquatic center is an excellent example of how to customize your pool for a one-of-a-kind look.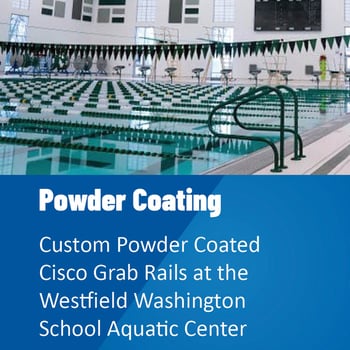 Spectrum pool rails are not just for pools. They can be used in several custom applications and in ways you might have yet to consider. Here are some of the most popular configurations:
• Diving Tower Railings
• Guard Rails
• Grab Rails
• Hand Rails
• Therapy Rails
• In-Pool Exercise and Parallel Rails
• Ramp Rails
• Stair Rails
• Stadium Rails
• Spectator/Crowd Control Rails
Seeing as our pool rails are 100% American stainless steel, they are completely submersible, which opens up a whole world of options like the Underwater Removeable Parallel Therapy Rails you can read about below.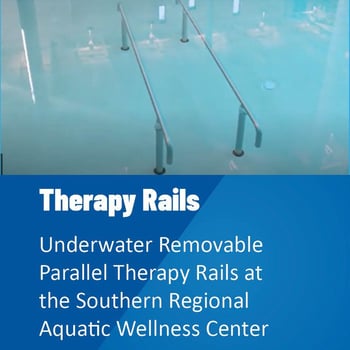 If you would like more information on all the possibilities our pool rails offer, please fill out the Contact Us form at the bottom of this page, and one of our Sales Representatives will be happy to assist you.
We GUARANTEE you; there is much more to pool rails than you ever considered!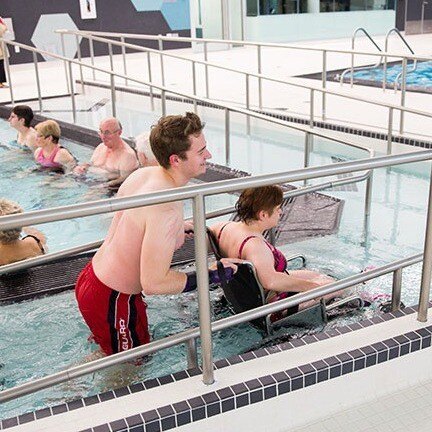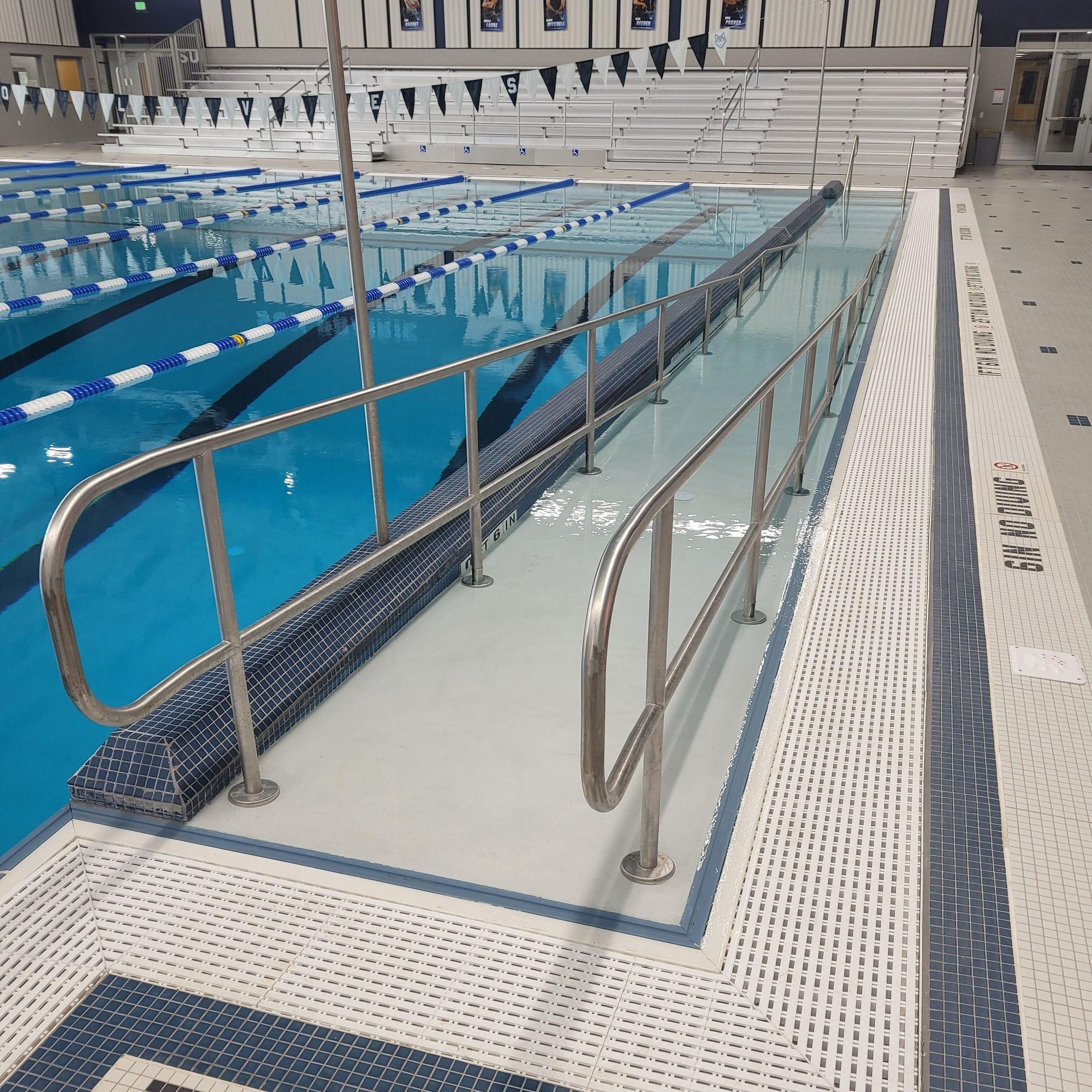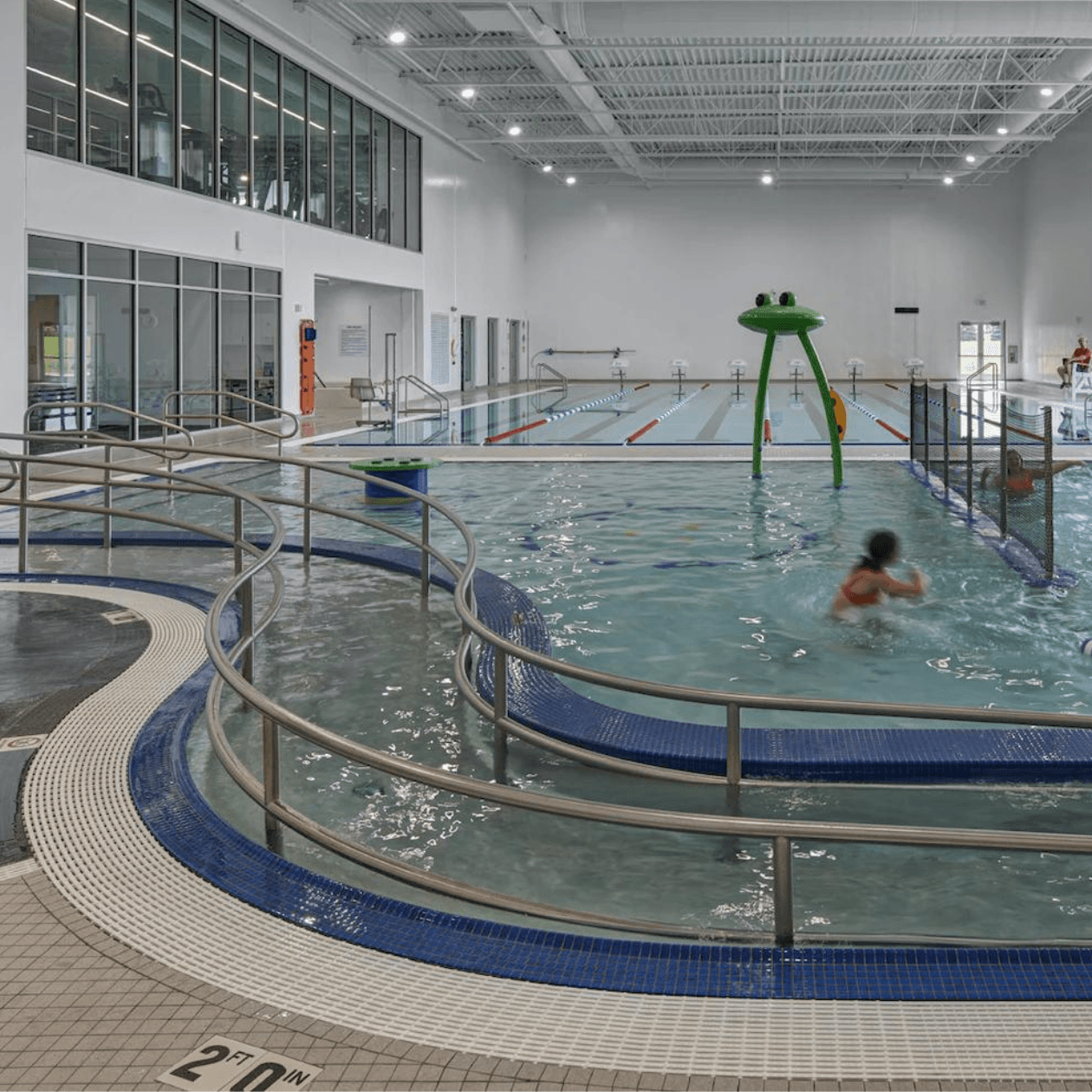 CONTACT US
This subheader should support the headline and entice the user to interact with the section that appears below.