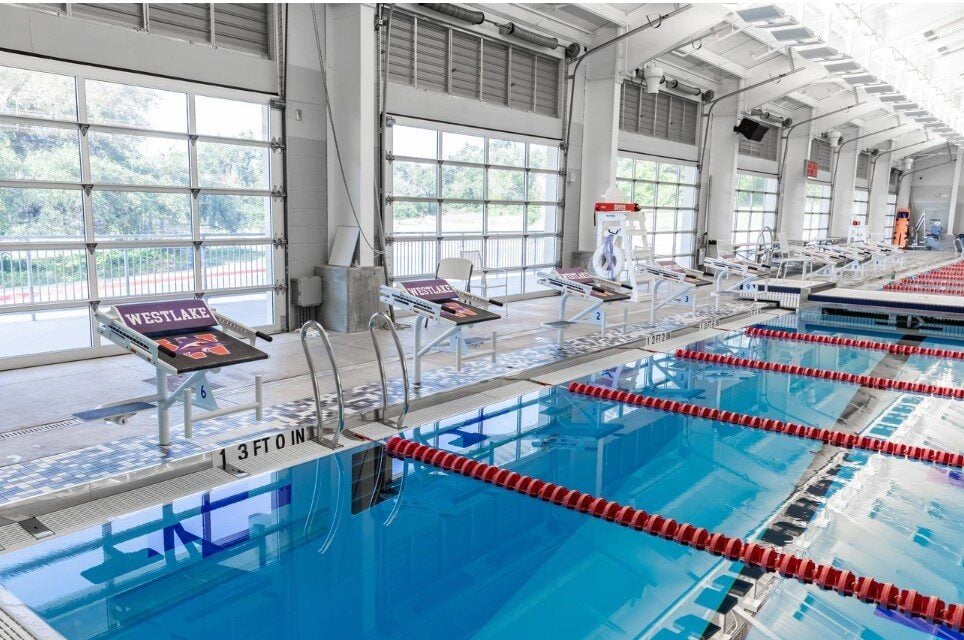 Eanes Independent School District,
Westlake High School Aquatic Center
After years of perseverance, Eanes ISD proudly revealed its state-of-the-art aquatics center earlier this year, fulfilling the longstanding need for a reliable and top-notch competitive pool for the Westlake High School swim team and the local community.
The competition pool has eight 25-meter primary course lanes, fifteen 25-yard cross-course lanes, a 6-foot moveable bulkhead, two 1-meter diving boards, and one 3-meter diving board.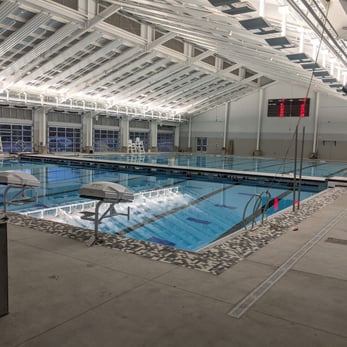 "Everyone's very excited about this pool and the quality of the pool. We have some of the top competitors and new teams that we haven't raced asking to come down. We're going to have some fun opportunities to see some really great teams. The high school swim community is very excited."
Alison Soelter, Westlake High School Girls Swimming and Diving Coach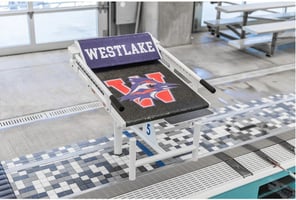 Compliment the spirit of the home team and create a unified and distinctive look with custom and fully personalized Single Post Xcellerator Starting Platforms.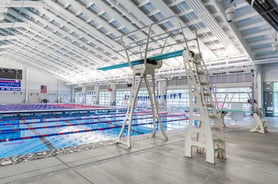 These high-quality diving stands and boards not only enhance the aesthetics of the pool but also provide a thrilling experience for divers of all levels.
Other Spectrum Aquatics products included at this aquatic center are our top-of-the-line Mendota Lifeguard Chairs, Starting Platform Hard Covers for enhanced safety, the Flip Float Water Polo Goal, our Traveler ADA Pool Lift to ensure accessibility for all, Lane Lines and Lane Line Reels for organized swimming, Pool Covers to protect your pool when not in use, and the innovative Bitterroot Triple Pool Cover Reel.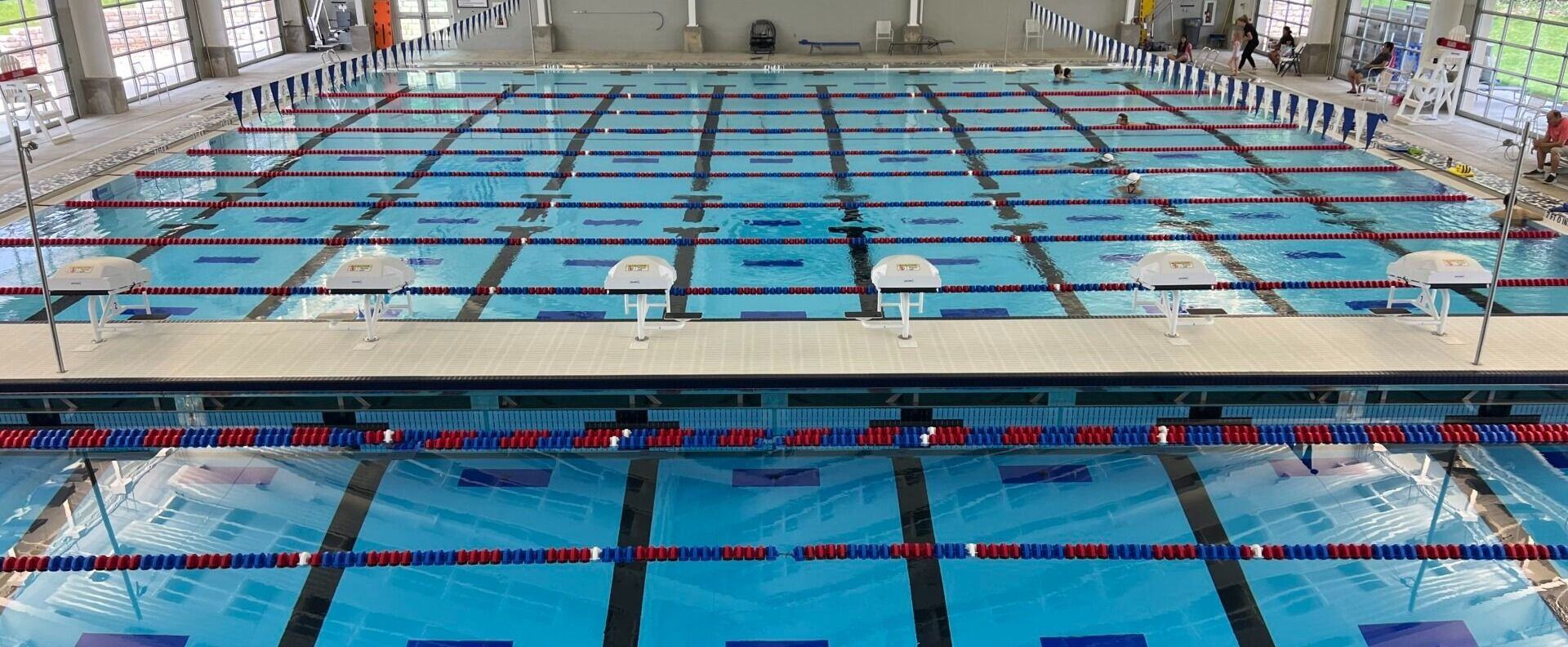 Spectrum Aquatics offers expertise in every case.
From design to the final installation, the Spectrum team works closely with designers, contractors, and distributors to ensure a seamless installation.
---
Want to keep current with the other PlayCore Aquatics Group brands? Subscribe to their Monthly E-Newsletters by clicking on their logo below.