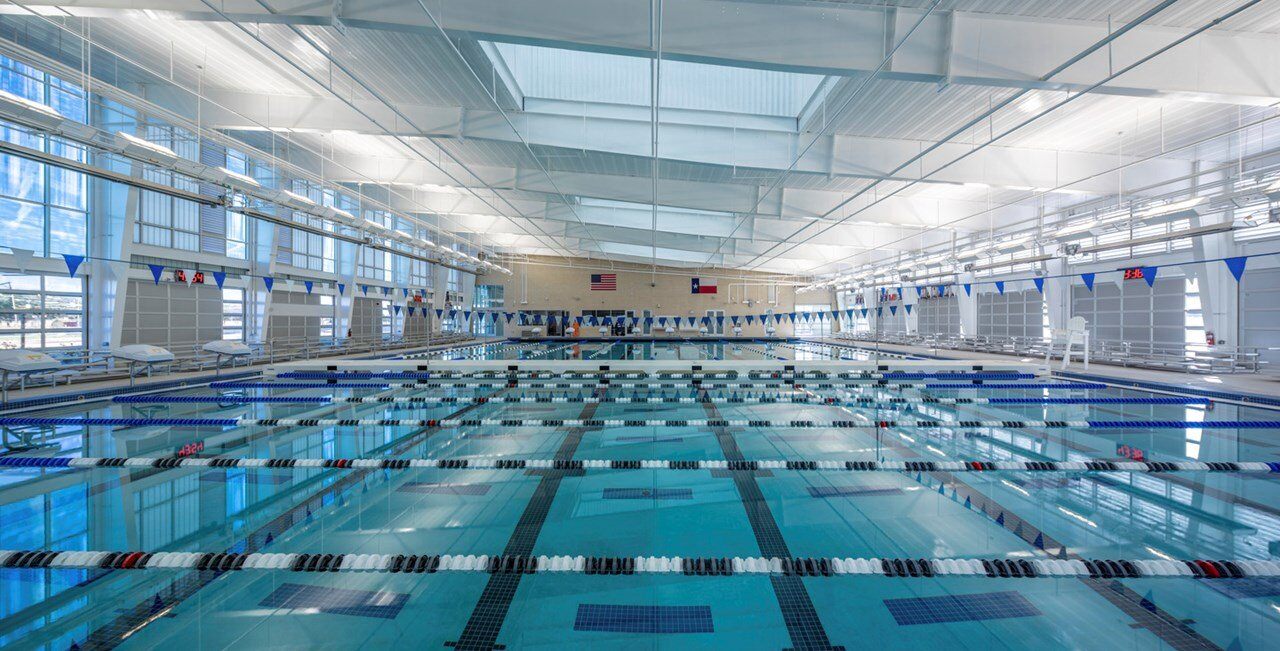 Round Rock ISD Aquatic Center is the new facility for all things swimming, diving, and water polo in South Texas.
The primary pool is a 50M competition pool that provides enough space for three teams to practice crossways simultaneously using our Sprectrum Aquatics Xcellerator Starting Platforms. It includes two bulkheads and a diving well, featuring a 1m Durafirm Dive Stand and a 16' Maxiflex Diving Board.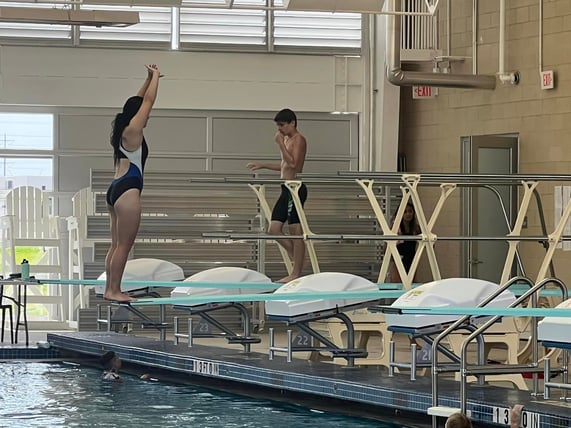 The Xcellerator Starting Platform allows athletes to enter the pool with speed and confidence using our patented Anti-Wobble Anchoring System.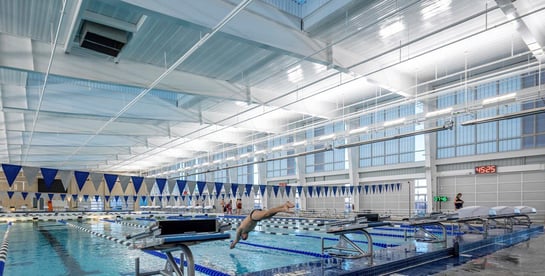 "Our athletics department wanted our students to have access to similar fast water that they may be competing in if they were able to make it to regionals or state."
Terry Worcester | RRISD Chief Operating Officer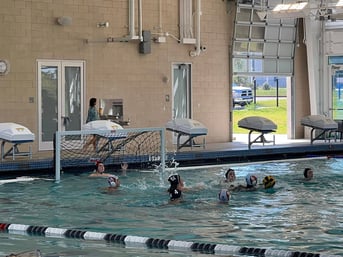 With this new facility and the addition of our Flip Float Water Polo Goals, Round Rock ISD student-athletes will be able to add water polo to their list of extracurriculars in the 2022-23 school year as they now have a facility to practice and compete.
The Round Rock Aquatic Center also features Cisco Grab Rails, Mendota Lifeguard Chairs, Competitor Lane Lines and Storage Reels, Starting Platform Hard Covers, and a Motion Trek BP350 ADA Pool Lift.