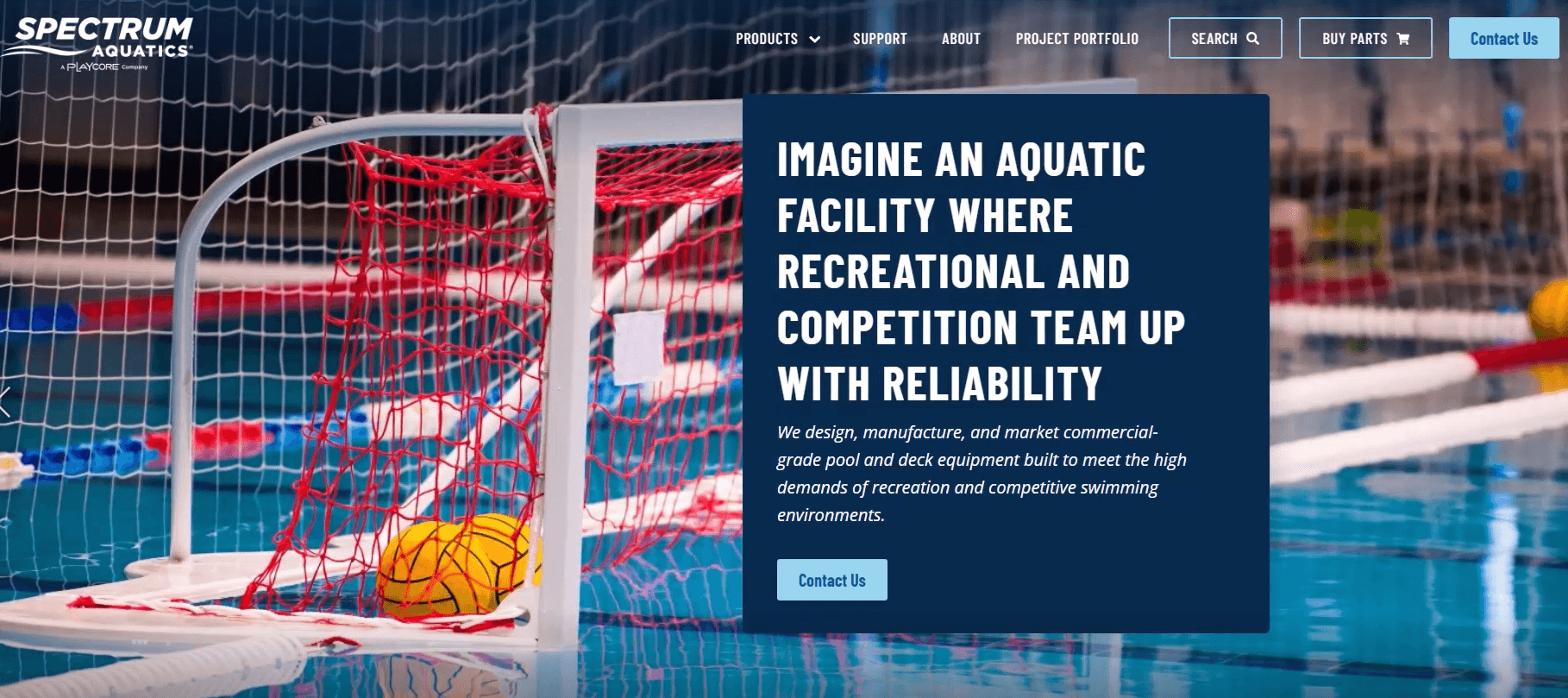 Welcome to the newly re-designed Spectrum Aquatics website, where we have streamlined the process of finding reliable recreational and competitive equipment for your aquatic facility.
We are excited to bring you a video series showing the new functions of our website.
Whether you are looking for product information, want to download a manual, find maintenance or troubleshooting tips, or just want to browse through our Project Portfolio for inspiration, this video series will show you where to find what you are looking for, and how to use it.