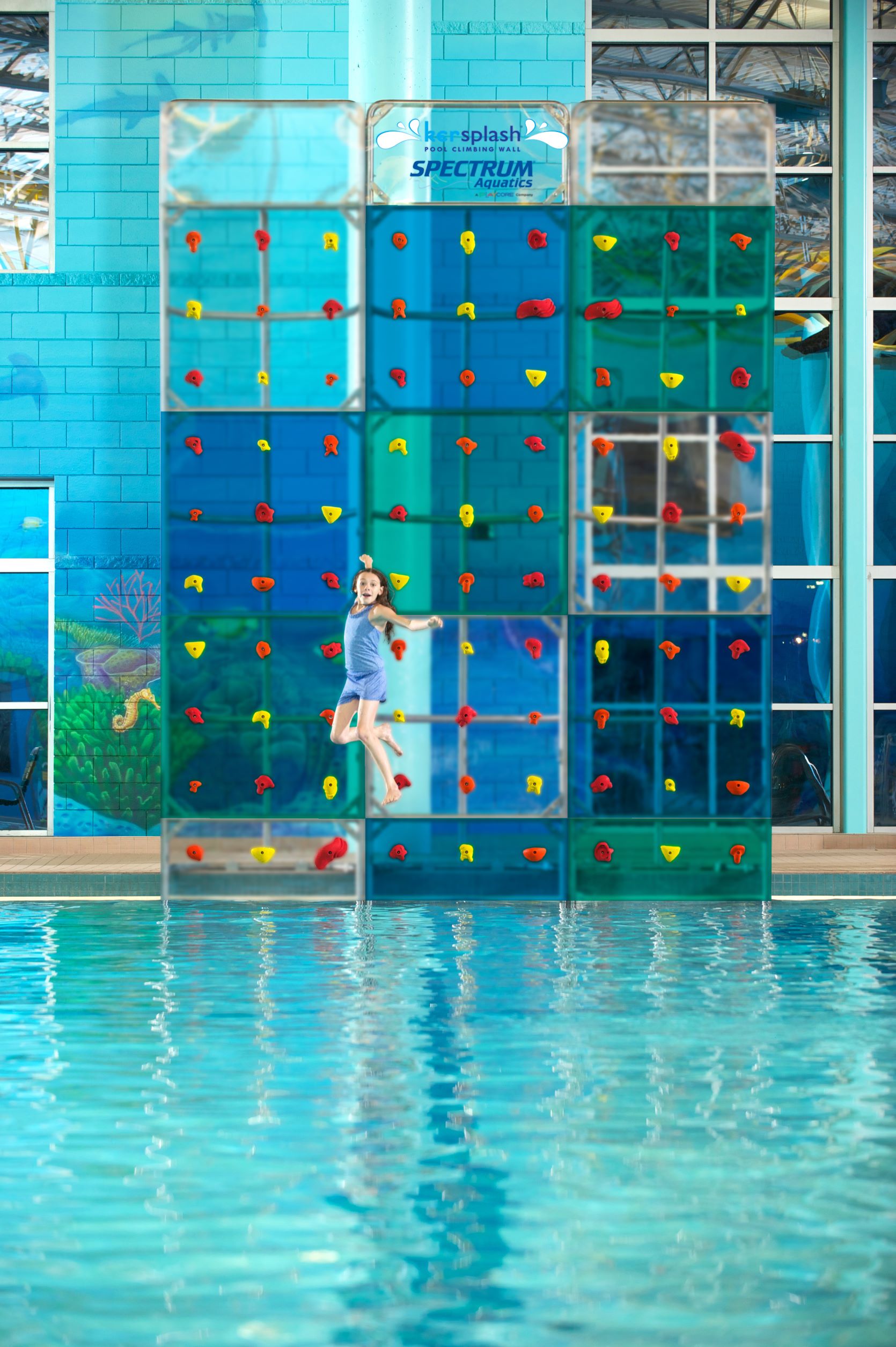 Spectrum Aquatics, a PlayCore company is pleased to announce that Kersplash Pool Climbing Walls are now available with multiple color options, Kersplash Kolors, to compliment any pool area. Customers have the choice of clear, blue, or green panels available in checkerboard, columns, or full color walls to match their facilities. Kersplash Pool Climbing Walls have long been a mainstay for facilities that entice customers to challenge themselves with these poolside amenities.
"Our customers asked for variety in the color options offered for the Kersplash walls," said Nabil Khaled, Vice President of Sales & Marketing."We understand the link between fun pool activity and the aesthetic appeal that facilities are looking for. Kersplash Kolors (clear, blue, and green) provide our customers with both."
Designed by Spectrum Aquatic Engineers, the Kersplash wall is made of a sturdy, single-piece commercial grade frame. Its unique design exceeds multi-piece construction in wind-loading, ease of installation, and aesthetic appeal.
The durable 304L stainless steel frame is electropolished, passivated, and coated with our triple corrosion resistant Spectra-Shield. High-impact-grade, double-UV-protected Polycarbonate panels can safely be anchored at 4' intervals.
Kersplash® design has doubled the anchoring in the height dimension for an improved climbing feel. All panels fit in the same frame, allowing changes between panel types and the combination of panel styles on any wall. Kersplash panels angle out over the pool, depending on total height of frame, to maximize balance between climbability and safety.