Kersplash Challenger Pool Climbing Wall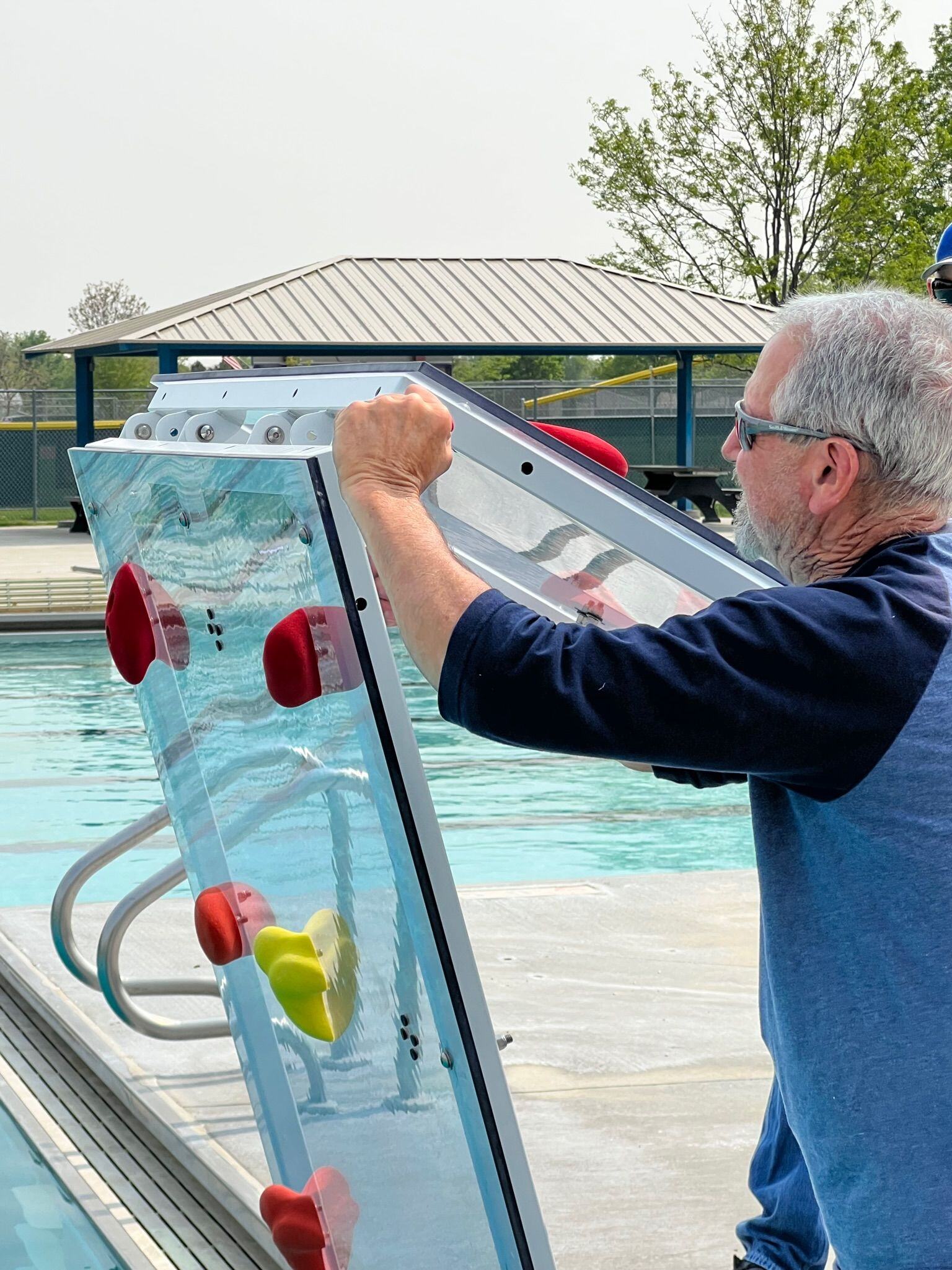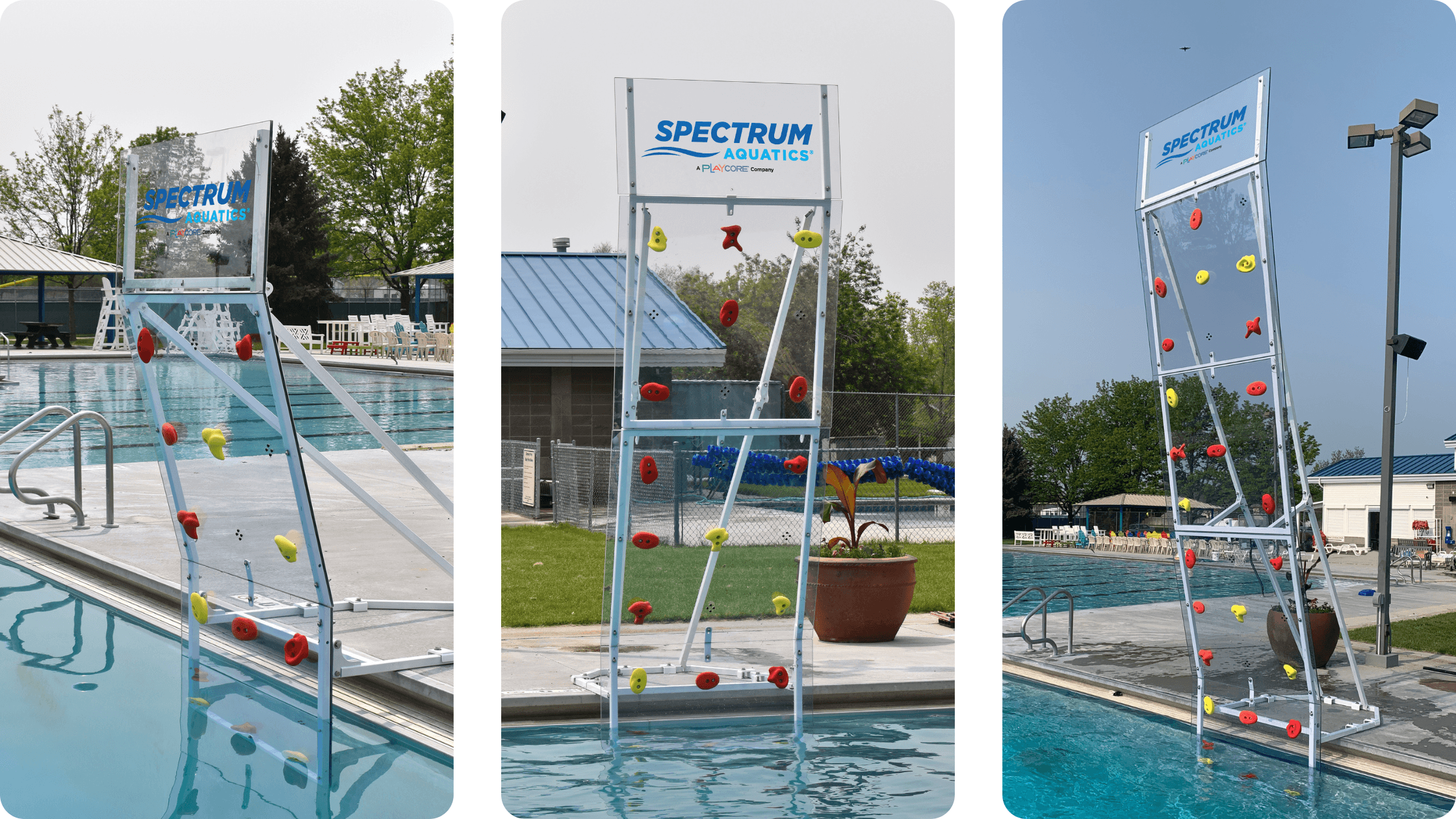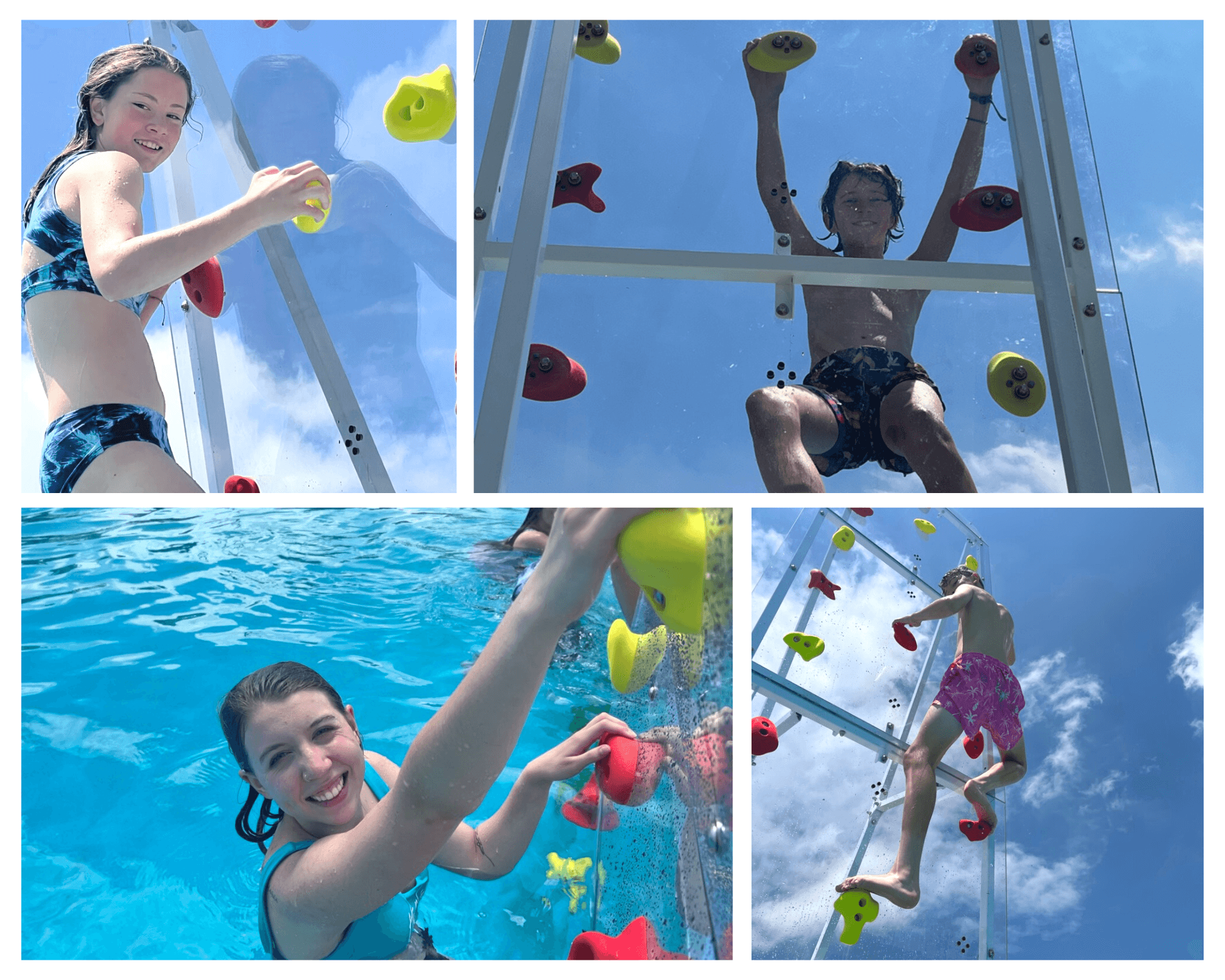 Kersplash Challenger Pool Climbing Wall
Kersplash Challenger Pool Climbing Wall adds sleek design elements and fun for all ages in both indoor and outdoor applications. Available in 2, 3, and 4 panel heights, they are modular to fit any space and deck configuration. The Kersplash Challenger pool climbing wall is constructed of a powder-coated stainless steel frame and UV and chlorine resistant panels. The see-through panels eliminate any visual barrier on the deck and hold an attractive visual appeal and fun to any pool setting. Translucent blue or green panels are also available.
Features:
• 8-, 12-, or 16-foot climbing height
• Designed to last in harsh indoor and outdoor aquatic settings
• Powder-coated stainless steel frame
• Modular, scalable design
• Easy installation
• Custom logos and powder-coating options available
Requirements:
• 35" x 48" or 51" x 48" deck footprint based on wall height
• 5' - 9' pool recommended pool depth based on wall height
• 4' clearance behind the wall for a walkway
• 5' clearance to either side of the wall
• 10' drop zone
• Pool depth determines the allowable climbing height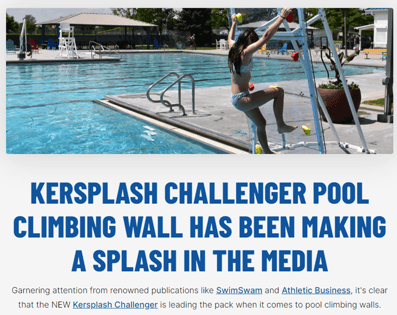 Support for Kersplash Challenger Pool Climbing Wall
Buy Parts for Kersplash Challenger Pool Climbing Wall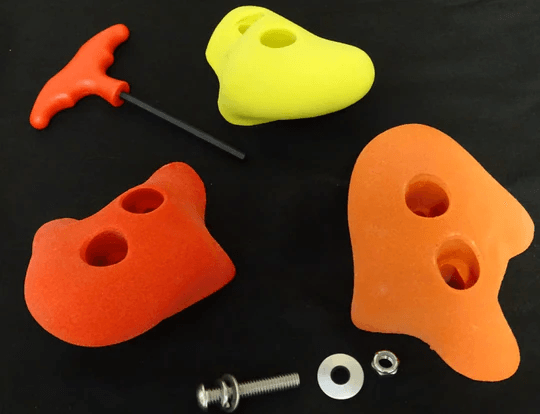 Kersplash Hand Holds
Kersplash and Kersplash Challenger replacement hand holds. Consists of 3 red, 3 yellow, 3 orang...
Experience Dependable and Consistent Communication
We're here to support you throughout the process, and will provide you with as much information as possible so that you can meet the timelines for your project.