Hyalite Permanent Lifeguard Chair [Part#36521]
Hyalite Permanent Lifeguard Chair [Part#36521]
This unique lifeguard chair has been designed to conform to OSHA regulations. All guard rails are a specific height and forward distance from the platform.
Rescue tubes, umbrellas, anchors and accessories sold separately.
Features
• Contains a rear access ladder and non-slip platform top
• Stainless steel lifeguard chair frame
• Removable seat assembly and folds down
• Column and seat post 6′ above surface of swimming pool deck
• Platform top is 30″ x 42″ textured surface molded-in to prevent slipping
• 304L stainless steel construction
• 360 degree swivel, closed cell, UV protected, foam padded seat
• Steel anchor "J" bolts for column
• 4″ wedge anchors for ladder rail
• Rear access ladder
• Meets OSHA regulations
• 22″ wide, non-slip, injection molded, UV stabilized ABS step treads
• Passivated for maximum corrosion resistance
Accessories
Umbrella Holder, Part#47739
Adapter Plate with Swivel, Part#20295-00
Split Tee-Kit-Stainless Steel-1.5″ W/Hardware, Part#24332-00
Rubber Footpad 1.90", Part#16649
Tree Clip Black, Part#16634
Rubber Wheel, 6", Part#16634
Tube Cap, 1.90"x.065", Part#30044
Support for Hyalite Permanent Lifeguard Chair
Buy Parts for Hyalite Permanent Lifeguard Chair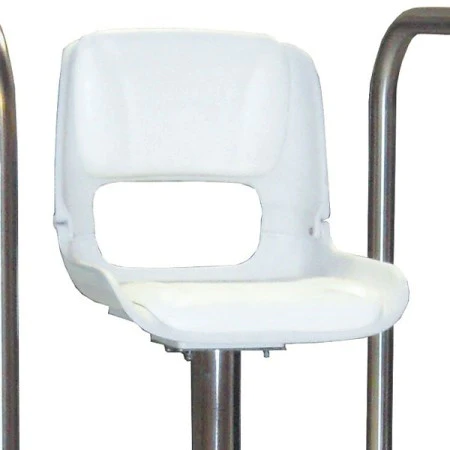 Folding Guard Chair Seat
Folding Seat - Part # 213983 (previously 29914) Replacement unpadded folding seat for lifeguard...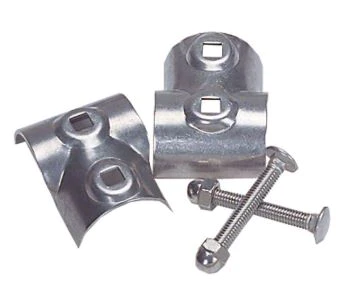 Split Tee-Kit-Stainless Steel-1.9″ W/Hardware
1.9" Split Tee Kit W/ HDWR - Part# 24330-00 Replacement Split Tee-Kit-Stainless Steel-1.9″ W/Ha...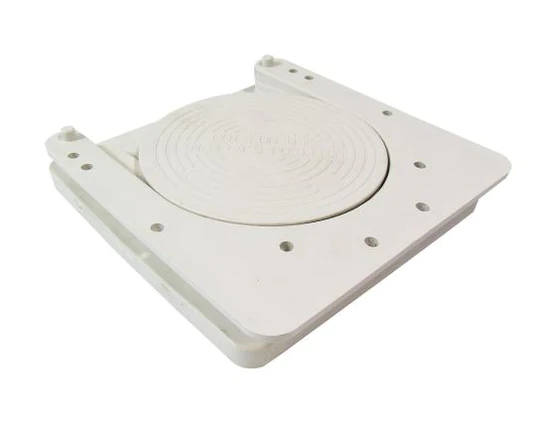 Quick Disconnect Swivel Assembly
Quick Disconnect Swivel Assembly connects the Folding Seat to the seat pedestal on Lifeguard St...
Experience Dependable and Consistent Communication
We're here to support you throughout the process, and will provide you with as much information as possible so that you can meet the timelines for your project.