Thermal Swimming Pool Covers [Part#183500]
Thermal Swimming Pool Covers [Part#183500]
Thermal pool covers, used on indoor and/or outdoor pools and spas save money – often paying for themselves in less than one year. Swimming pool cover panels come complete with loop ties for attaching the individual panels to a stainless steel Bitterroot portable blanket storage reel system.
Features
Reduces facility building maintenance and pool cleaning costs
Reduces corrosion of indoor facilities, extending the life of the equipment
Reduces chemical consumption
Easy to deploy and retrieve
Edged with a tubular weighted HDPE, UV protected, material that contains flow holes to hold covers in place in windy environments
Available in regular and irregular shapes
Edging does not crack or flake
Fabricated of a top and bottom layer of heavy-duty thread count per inch material, 3.0 mil – UV protected, HDPE, flame laminated to a closed cell, irradiated cross-linked EVA enhanced insulating polyethylene foam, Volara-1/8″
Available in 12×12 threads per inch
Accessories
Hemmed 3-Year Warranty, Part#183500-3
Hemmed 5-Year Prorated Warranty, Part#183500-5
Hemmed 6-Year Prorated Warranty, Part#183500-6
Welded 7-Year Prorated Warranty, Part#183500-W
Support for Thermal Swimming Pool Covers
Buy Parts for Thermal Swimming Pool Covers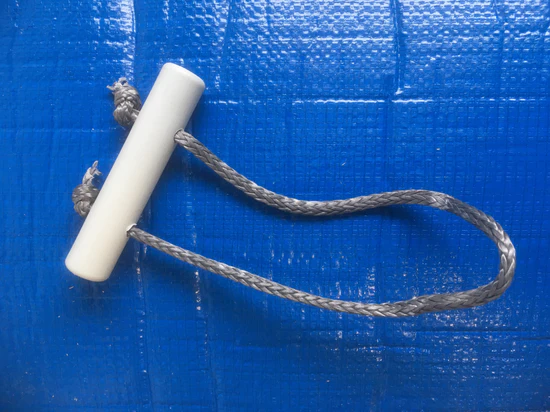 Loop Ties
Loop Tie Handle Assembly - Part# 208200-00 5/16″ heavy-duty synthetic fiber rope loop ties for ...
Experience Dependable and Consistent Communication
We're here to support you throughout the process, and will provide you with as much information as possible so that you can meet the timelines for your project.